Toro has been the leading mowers brand. I guess you agree with me. And among different types of lawnmower, Toro has gained the most popularity in terms of an electric lawn mower.   
But when you will go to choose Toro electric mower, you will be in a hectic situation be sure. The huge numbers of this type of mowers may make you bit confused. 
Want to get rid of this situation? Then go with our very small list. Just for your convenience, we have the top 2 electric lawn mowers that Toro comes with.
When you have this very narrow product list, should you wait? Not at all.
 Just let's start to explore.
In this content you'll learn:
Best 2 Toro Electric Lawn Mower Review
Though Toro comes with several electric lawn mowers, we, ve brought up here just two of them. And of course, they are still ahead with their quality and performance.
You will surely find your suitable one from these two reviews.  
1. Toro 20367T Cordless Battery Powered Lawn Mower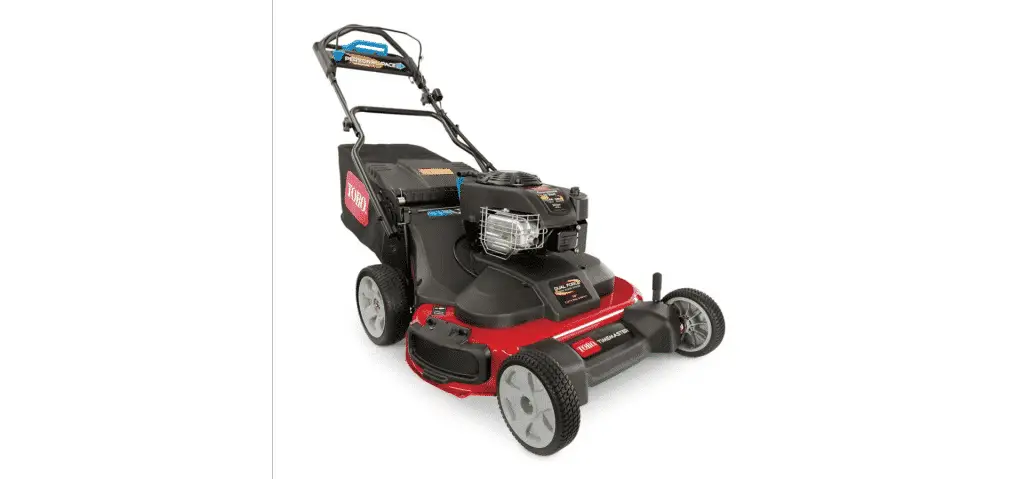 If you are looking for a powerful electric lawn mower, the Toro 20367T would be the best for you. 
Firstly, the mower comes with sophisticated design and durable construction. And it is powered by a 60 Volt battery that is featured with the Flex-force power system.
The Toro 20367T is an echo friendly mower as it doesn't cause any harmful emissions. 
Features and Benefits:
Power: With a 60 Volt powerful battery, the mower is easy to run. You can use the smart and intelligent software to enhance the power as well as the run time of the battery. The convenient thing is that the battery requires low maintenance. 
Deck: The mower is featured with the 21" high-performance cutting deck that is made of top-quality steel. And this durable deck offers excellent mulching as well as cutting capacity. So with this cutting deck, you will get a well-groomed lawn. 
Cutting Quality: Even though the mower is compact and lightweight, its cutting capacity is remarkable. The device can effectively cut the grass of your overgrown lawn.
Most importantly, the mower boasts the patented recycler cutting technology that makes it highly effective.
Cutting Height: It is really easy to adjust the cutting height with this lawn mower. In fact, you will be allowed to adjust the height of the cutting deck in 9 different options ranging from 1" to 4". 
Maneuverability: The mower is easy to maneuver even in the tighter spaces, thanks to its compact and lightweight design. 
Easy Storage: As it comes with a space-saving design, you will be able to store it easily in your garage. And it can be folded with ease, so it may consume a little space to be stored. 
Extended life: The device is featured with the heavy-duty brushless DC motor that makes sure less friction. You can even use the lawn mower for a long time just with low maintenance.  
Better Traction: With the 11" rear wheels, you will get excellent traction even in the tough terrain. So it will be much easier to mow the rough terrain.
This echo-friendly mower is really great addition for those who are looking for the best electric lawn mower.
2. Toro 20361T Cordless Battery Lawn Mower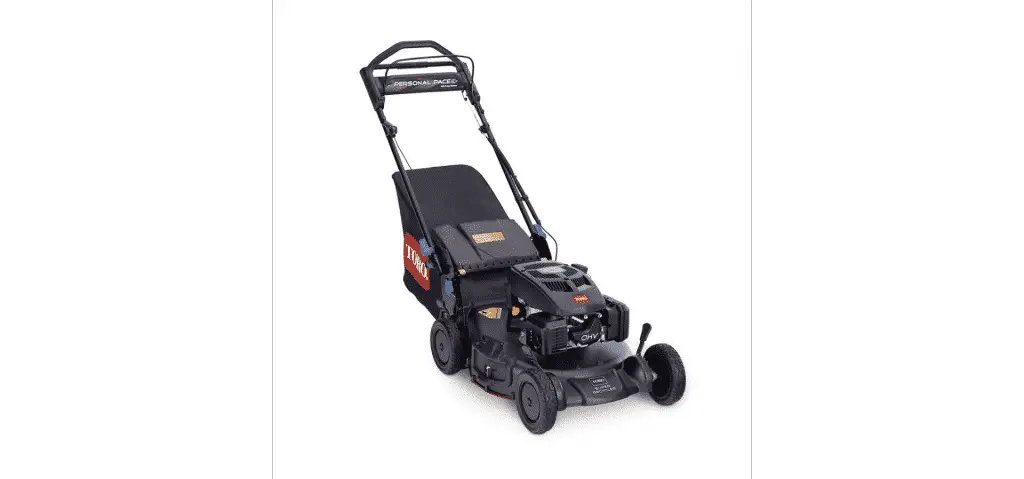 The Toro 20361T model is a little bit upgraded than the previous one. This one is powered by a 60-Volt high-performance battery that is rated at 6 amp.
Moreover, the mower is fitted with a 22" heavy-duty mowing deck that is made from top-quality materials. And the deck is equipped with a sharp blade that makes sure high-precision cutting. 
Features and Benefits: 
Power: It Boasts a powerful battery that is featured with lithium-ion technology. Moreover, the battery is featured with the flex-force power system that makes it highly capable to deliver excellent power.
Versatile: The Toro 20361T boasts a variety of mowing options: mulching, bagging, and side discharging that makes it versatile.  
Durability: The mower comes with durable design and construction that makes it long-lasting. It is also fitted with a top-rated brushless DC motor that makes sure less friction. So this motor enhances the longevity of the mower. 
Excellent Traction: The mower is fitted with top-rated wheels that offer great traction on the hilly or rough terrain. In fact, it has 11" rear wheels as well as you will get better traction both in even and uneven terrain. 
Cutting Quality: With a 22" cutting deck and a sharp blade, the mower can impressively cut the excessive grass of your lawn. It offers sharp cutting. 
Mowing Options: The mower has three mowing options- mulching, bagging as well as side discharging. 
Cutting Deck: It has a high-performance deck that is made from 14-gauge durable steel.
Cutting Height: The mowing device will allow you to choose the cutting height from 9 different options ( 1 to 4 inches).
Easy Storage: The mower can be folded with ease. Apart from that, it comes with the space-saving design. So you will be able to store it with ease. 
Overall, this is an excellent electric lawn mower that you can choose to mow your lawn.
Things To Consider To Choose The Best Toro Electric Mower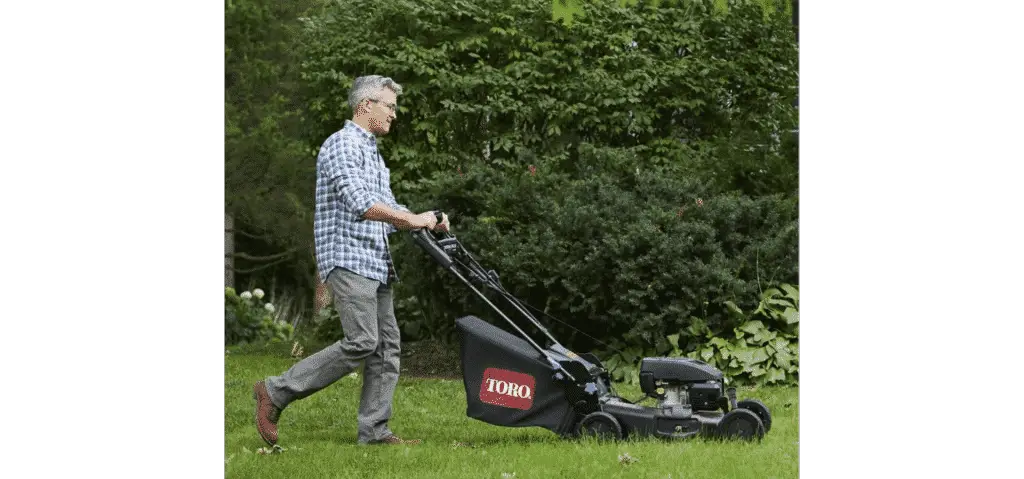 When it comes to choosing the best electric lawn mower from Toro, then surely you need to consider some things to make your purchase better. However, these are the things you should follow while purchasing the best Toro electric mowing device.
Power: The electric lawn mower can be corded or cordless. However, here we've reviewed 2 best toro cordless lawn mowers. These mowers are powered by extremely powerful batteries.
You know that power is always a considerable thing while choosing the lawn mower. So you can choose these lawn mowers without any hesitation.  
Cutting Capacity: Basically, it is one of the most important considerations when it comes to purchasing the lawn mower.
The lawn mowers we've reviewed come with excellent cutting capacity. You will also be allowed to adjust the cutting deck in several positions based on your cutting needs. 
Ease of Use and Maintenance: Well, you need to consider whether the mower is easy to use or not. You also need to make sure whether the mower is easy to maintain. 
Conclusion:
Here we have reviewed 2 best toro electric lawnmowers. You may know that the Toro has proven it as a top-leading lawn mower brand.
In fact, the Toro is one of the best lawn mower manufacturers in the United States. And be sure you that you won't be looser to purchase a mower from Toro.
If you have any queries, feel free to write down below in the comment section. We will reach you soon.