The Toro Zero Turn is definitely a much-praised lawn mower. It has some unique features and distinct advantages over traditional lawn mowers.
For instance, as the name suggests, it can be turned without moving too much. This mower has a turning radius of around zero degree. For comparison, a typical lawn mower has a turning radius of around 30-60 degrees. For this reason, you can turn it in at any instant.
But despite these edges, the hydraulic system in the Toro Zero Turn is a major concern. The transmission and hydraulic system of this mower differ from common lawn mowers. As a result, it is also susceptible to some unique problems. 
Let's take a look at some of the common Toro zero turn mower hydraulic problems along with their troubleshooting.  
In this content you'll learn:
The Common Hydraulic Problems In Toro Zero Turn Lawn Mower
The mowing speed of Zero Turn mower differs from typical geared version lawn mowers. It has a higher average speed which is around 15 km/hour. It also accelerates faster compared to other mowers.  So, you can mow faster using this specific model of lawn mower.
This speedy lawn mower causes some hydraulic problems as well. To some extent, a Toro zero turn lawn mowers faces the the following hydraulic problems:  
1. Mixing of air and water is the most common cause for hydraulic failure and accounts for 70-80% of hydraulic failures.
2. If your Toro Zero lawn mower is running too hot or too cold, this may create serious problems over time. It may result in thinking out of hydraulic fluids, preventing lubrication, and oxidizing of fluids. Eventually, these will result in restriction of oil flow and make it harder for the oil to reach the pump.
3. Fluid levels greatly affect overall hydraulic system performance. Low fluid levels and inadequate filtration may result in contamination of air and dust particles with oil. Hence, the use of correct fluid is very crucial because the engine and hydraulic system of your Toro Zero Turn are best compatible with certain types of oil.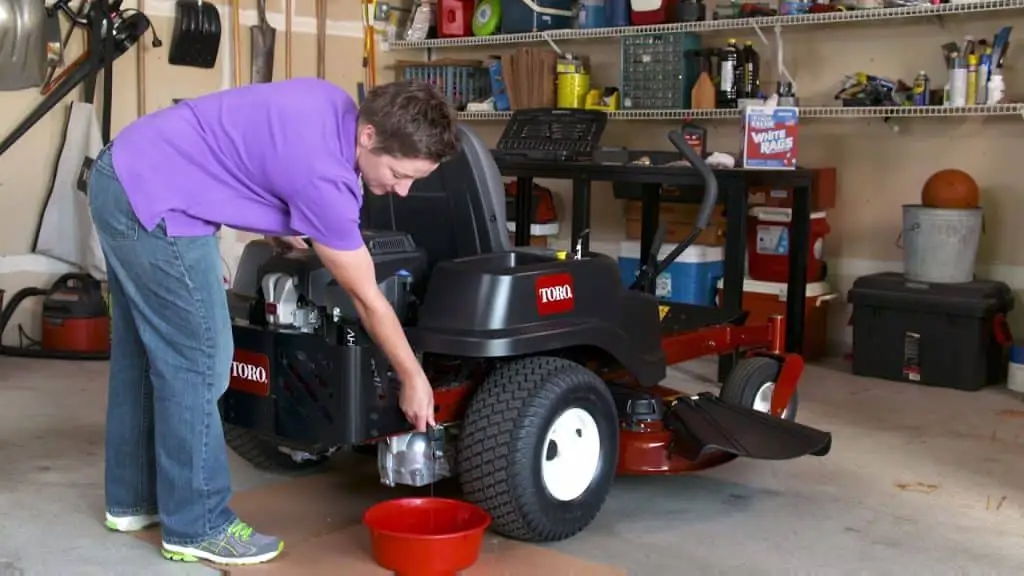 Troubleshooting For Hydraulic System Of Your Toro Zero Lawn Mower
So, you might think that the problems related to your Toro Zero Turn lawn mower can not be solved all by yourself, isn't it? If so, then you are quite wrong. Let's dive into some basic troubleshooting and maintenance tips that will help you solve some of the basic hydraulic problems of your mower. 
 1. First, Check The Pressure Release Valve. Make Sure That It's In The 'drive Position'.
2. Check whether the motor is turned on or off and has correct wiring or not. Again, find out whether the motor is making any unusual sound or not.
3. Take off the pump and examine its internal parts. Ensure that all the parts are properly functional and installed correctly.
4. Hydraulic oil/fluid is the most vital element for proper hydraulic functioning. Make sure its color, level, and viscosity meet the desired specifications.
5. Search all the lines for potential leaks and re-establish all connection points. If a leak exists somewhere, then the oil reservoir will dry up at some point. And air may get in resulting in the slowdown of the mower and can even make it stop after some time. Also, check for the hydraulic hoses.
6. If you still can't find the problem, it may be the hydro that is failing. This specific component often dies out without giving any prior sign. But before replacing it, you should follow two steps. Start the engine and then engage the hydro forward-backward and vice versa for twenty to thirty times. This will be handy in removing any air that is trapped inside. But if still that does not work, the hydro component must be the culprit then.
Preventing Hydraulic System Failure:
You can easily trace the most common hydraulic issues all by yourself and thus can prevent such failures. Whenever you see any abnormality, quickly take steps for solving it. This is very essential for the longevity of your machine and equipment.
Maintenance Of Hydraulic System:
1. You should perform some daily checks like checking the oil level, proper connections of hoses to avoid bigger issues from building up.
2. You should also plan and as well as execute some routine tasks on a weekly and monthly basis. Look for the common failure causes including filters, components, and oil condition. Proper maintenance can dramatically increase the longevity of your system.
3.Using an infra-red thermometer can ease your inspection by showing the hotter/cooler portion of your mower in color gradient.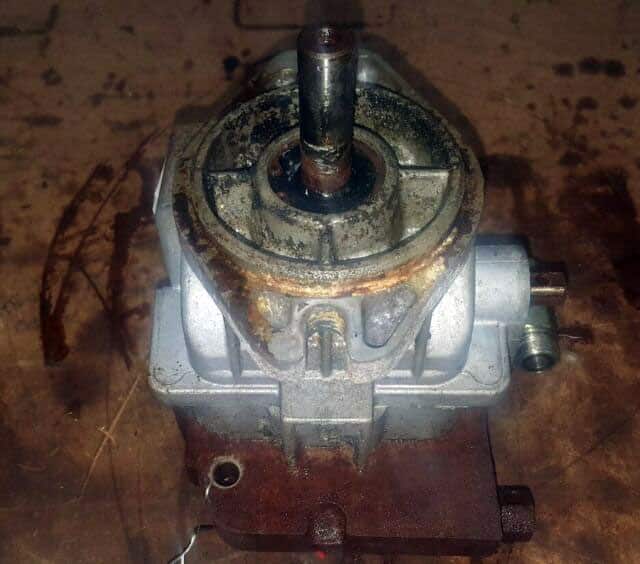 Why Does My Hydrostatic Transmission Won't Move?
There are a number of reasons for which your hydrostatic transmission might not move. Aged hydraulic fluid is the most common reason for hydrostatic failures. With time, hydraulic oil loses its purity because air and moisture contaminate it. 
This aged or entrained oil shows inferior hydraulic properties compared to fresh oil. Again, there are a number of components present in any system. Proper functioning of all the components is a prerequisite for correct movement. For example, hydraulic fluid gets passed through rubber/plastic/metal hoses. Any leak in the hoses or in any component  will very likely stop the vehicle.
How Do You Check The Hydraulic Fluid In A Toro Zero Turn?
At first, make sure that the engine is cold.
Configure the mower to 'Service Mode'.
Then, check the oil level in the two expansion tanks.
The oil should reach the cold fill indicator mark.
Operate the engine for one minute.
Recheck the oil level.
Then add necessary hydraulic oil until it reaches the cold fill indicator.
Don't forget to reinstall the expansion caps.
Do Hydrostatic Transmissions Wear Out?
Hydrostatic transmissions have lower efficiency compared to their manual or automatic counterparts. As a result, for doing the same amount of work, more heat is produced and this extra heat dissipation is not an easy task. This heat shortens the lifespan of this type of transmission system.
What Kind Of Hydraulic Fluid Goes In A Zero Turn Mower?
The proper use of a specific type of hydraulic fuel for the Toro Zero turn is very crucial. Toro itself produces the finest quality hydraulic fluids for use in its own product range. 
In case it is unavailable, you can use Mobil 424 Hydraulic fluid. You must remember that to claim the warranty of your mower, you must use the proper types of oil approved by Toro.
Verdict
The information shared above will surely help you to diagnose the common Toro Turn Zero hydraulic problems. These problems might appear to be quite complex in the first place, but actually they are not.
Moreover, it will save you from spending a great deal of money on maintenance purposes and will also save you from the hassle of taking the lawn mower for servicing.