Spark plug is one of the most important components of a lawn mower. It helps the engine of the mower to ignite the fuel. You need to examine and clean the plug after a few weeks of use. And to do this, you need to remove the plug with the help of a spark plug socket.
Now you may be thinking what size spark plug socket for lawn mowers? 
No need to worry. In this article, we are going to share detailed information about it.
In this content you'll learn:
What Size Spark Plug Socket For Lawn Mowers:
The size of the spark plug socket varies from one mower to another. But, 13/16-inch and 3/4-inch sockets are mostly used.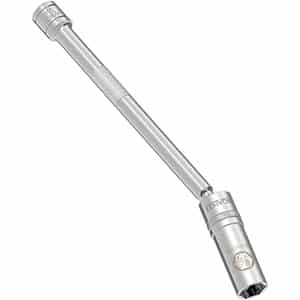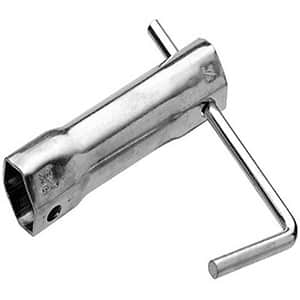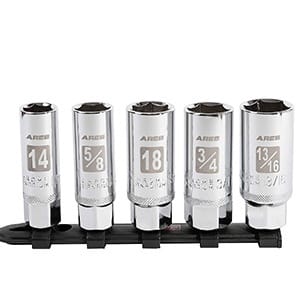 How To Use A Spark Plug Socket In Changing Spark Plug:
These are the steps you need to follow to use the spark plug socket properly.
Disconnect Spark Plug Lead:
Remove the engine cover (if there is any). Then disconnect the plug lead. The lead is also known as the ignition cable. Spark plug is connected to the power source by it.
Remove The Spark Plug:
Remove the plug using a spark plug socket of appropriate size. For this, you need to place the socket on the spark plug. Then turn it anti-clockwise. If you are facing difficulties in loosening the plug, then don't rush it. A few drops of lubricant will make the job easier for you.
Clean The Plug:
After removing, the plug you need to clean it. For this, you can use a wire brush and spray-on cleaner.
Examine The Spark Plug:
Check whether all the components of the plug are in the right shape. If you find any cracked ceramic or burned electrode, then it is time to buy a new one.
Adjust Gap For The Plug:
You need to adjust the gap between the straight and curved electrodes. Spark plug gauge is generally used for the adjustment. You can easily adjust by bending the curved electrode, using the gauge.
Reinstall The Plug/ Install New Spark Plug:
Set the plug into the appropriate place and turn clockwise. Now tighten the plug using the socket.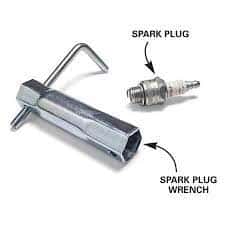 Reconnect The Lead:
After completing the above steps, connect the leads to the spark plug. If the previous cable is damaged, then try to use a new one this time.
Safety Tips:
Be careful while connecting and disconnecting the lead.
Remove and clean the plug carefully.
Verdict:
I guess now you have got the answer of what size spark plug socket for lawn mowers. Keep the ideas in mind while working with the spark plug of the lawn mower.
Read:
Who Makes White Lawn Mowers
Who Has The Best Prices On Riding Lawn Mowers