Lawn mowers are very useful equipment. Hence, riding mowers makes the mowing job easier and more comfortable. That's why everybody wants to have a good riding mower for hassle-free mowing.
If you are looking for a riding lawn mower, then you can check out the Poulan Riding Lawn Mower. These mowers are designed with lots of useful options. Nowadays, these lawn mowers are one of the most popular in the market.
Now you may be wondering who makes Poulan Riding Lawn Mower? Yes, you should know the answer before choosing one for you. 
In this article we are going to discuss in this regard. Let's get started
In this content you'll learn:
Who Makes Poulan Riding Lawn Mower:
Poulan was founded in 1912 as Poulan Saw Co. by Cloude Poulan. It was mainly Shreveport, Louisiana based independent company in America. It was sold to the Beaird Company in the late fifties or early sixties. In 1972 Emerson Electric acquired the company. In 1984 it was sold to Electrolux.
Poulan Riding Lawn Mowers are currently manufactured by Husqvarna AB. This is a Swedish company. It was established in 2006 by Electrolux spinning off it into a new company.
Husqvarna AB uses the Poulan brand name for outdoor machines like- leaf blowers, lawn mowers and chainsaws. Their main target are mid-level consumers.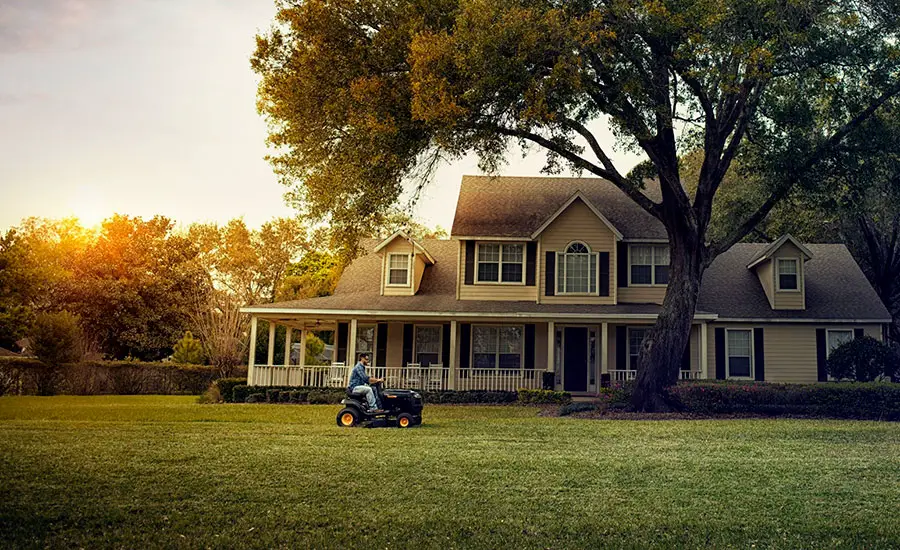 Features And Benefits Of Poulan Riding Lawn Mower:
Poulan Riding Lawn Mowers are filled with a lot of exciting features. These are some of the features and benefits of this mower.
Features:
It has a Briggs & Stratton engine with an output power of 17.5 HP.
Has a 42-inch cutting edge.
Provides six-speed gear to control the speed.
Comes with a cup holder.
It has a deck lift which is lever-operated and spring assisted.
Benefits:
Easy to operate.
Has a variety of cutting options.
You can carry your favorite drinks in the cup holder while you work.
These mowers sustain for a long time.
That's why, it can be a long lasting solution for the persons who are looking for a stable riding lawn mower.
These mowers are highly efficient.
Verdict:
I guess you have got your answer. Now you know who makes Poulan Riding Lawn Mower. We have tried to share each and every possible detail in this article to fulfill your desire.
So, as you have got you answer, you can make an informed decision now.