You know there are so many mowers of Husqvarna brands available on the market. And that's why you may easily get stumble to purchase the best one for you.
Then what to do? Well. You just need to know about the products available on the market now. And of course, you also have to know about the considerable features of those products.
Where will you get this topmost list? No doubt, here you are going to get all of the information.
Based on in-depth research of my dedicated team, I have listed here the 6 best models of Husqvarna brand.
But why Husqvarna Lawn Mowers are considered as best? This brand is best for its well-designed agriculture machines that cover a wide range of households to industrial needs.
Let's make the long story short. Dive into the main content to explore more about this top-class mower brand.
In this content you'll learn:
6 Best Husqvarna Lawn Mowers Review & Ultimate Guide
After 120-hour of successful research on Husqvarna mower brands, we have found 6 best Husqvarna Lawn Mowers that are innovative in design and quality. 
1. Husqvarna 7021P 21-Inch Gas Powered [ Husqvarna Push Mower ]
Key Points:
3-in-1 cutting options
11-inch wheels increase maneuverability in all terrains 
High-quality honda engine 
User-friendly
Lightweight and easy to control
Specification: 
Handle: Adjustable
Cutting width: 21-inch
Powered Source: Gas
Weight: 66 lbs
Husqvarna 7021P 21-Inch Lawn Mower is one of the best mowers on the market. This 21-inches gas-powered push lawn mower comes with 160 cc Honda GVC160 engine.
It is an efficient lawn tool that is made with high-quality materials. It has a durable steel deck that is capable of creating 21-inch wide cutting paths.
Husqvarna 7021P 21-Inch also offers 9 cutting height positions with a soft-grip handle. It comes with double ball-bearing wheels and foldable for easy transport. 
2. Husqvarna LC121FH Fwd Lawn Mower [ Push Mower ]
Key Points:
149 CCs Engine mower
21-inch cutting width
3-in-1 mulch
High-quality wheels
Easy to maintain 
Specification: 
Handle: Adjustable
Cutting width: 21 in
Powered Source: Gas
Weight: 80 lbs
It is a well-manufactured mower for flat lawns. It helps to mow closely in the yard. Husqvarna LC121FH Fwd Lawn Mower comes with 4 adjustable cutting height.
If you are searching for the best Lawnmower then it can be the best-suited lawnmower for you. Husqvarna LC121FH has 21" cutting width and deck that ensure a unique symmetry of cutting ability as well as maneuverability.  
And thanks to an automatic start button and soft-grip handle. It is the best Husqvarna mower at the present competitive market that can fulfill users' requirements.
It comes with durable wheels. So you can use them confidently. This mower also has 3 cutting models including mulch, rear discharge, and collection. 
3. Husqvarna Automower 115H Robotic Lawn Mower
Key Points:
Works in the rain
New robotic mowing technology 
Smartphone (Connect@Home) app supported Mower 
Fine grass clippings
Strong battery 
Specification: 
Mow Time: 60min
Type: Robotic
Cutting width: 8.7 in
Powered Source: Battery 
Weight: 20.7 pounds
Husqvarna Automower 115H is the latest design Robotic Lawn Mower on our list. You can control it to install an app on your smartphone. This mower can cut on slopes. It is relatively shallow but acceptable. 
The robot Lawn Mower can cut height anywhere up to 3.6 inches tall. You will get amazing access over the length of cutting grass. As a user, I personally like this one which astonishes me during use.  
4. Husqvarna 64, 16 in. Push Reel Lawn Mower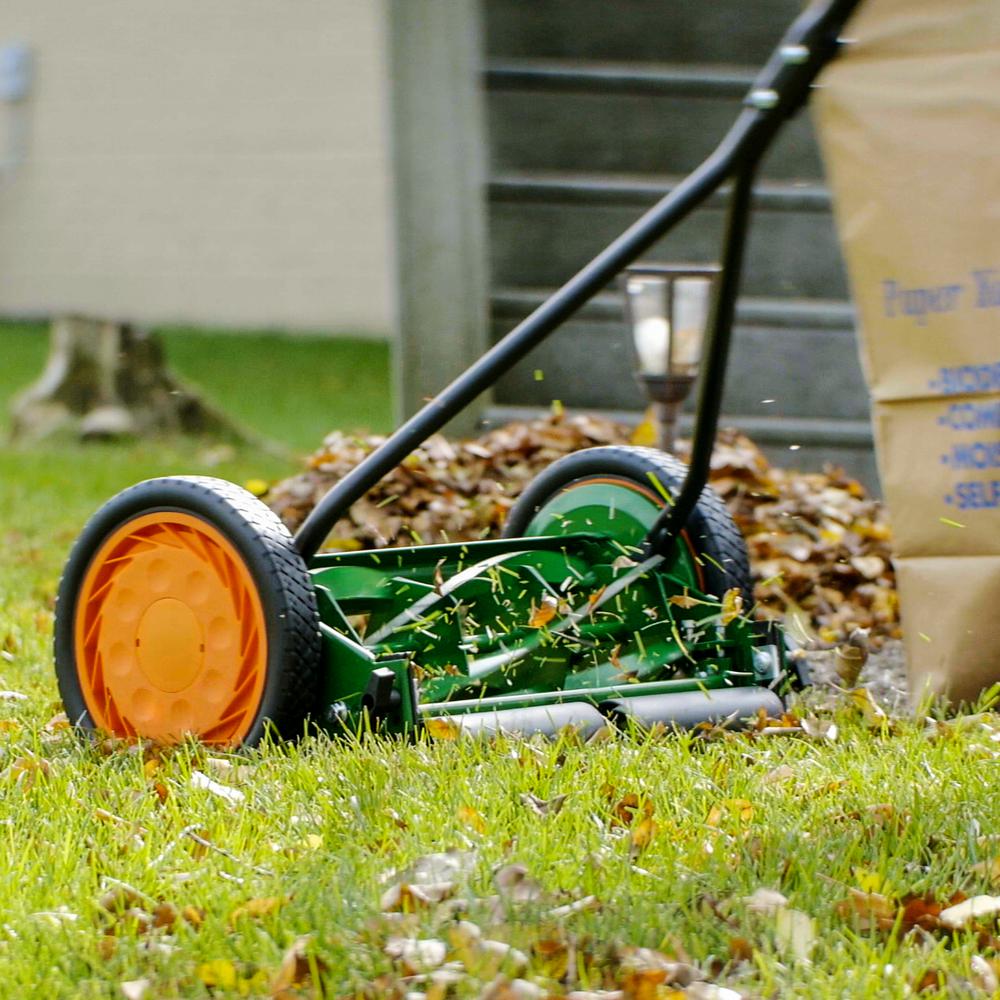 Key Points:
Offers unlimited cutting height
Low noise, and easy to maintain
Well-built and highly durable 
Extremely lightweight
Long-lasting
Specification:
Handle: Adjustable
Cutting width: 16 in
Deck Material: 10 Gauge Steel
Husqvarna 64 is the best Lawn Mower which helps to cut grass properly. It is a human-powered push reel Lawn Mower. So you can use it comfortably.
This mower has tremendous cutting height ability up to 5-inch to 2.25-inches. If you need a user-friendly mower then you must select this one. 
It has extra hardened reel blade and bed-knife that help to cut grass smoothly anywhere. This manual reel mower is formulated with best-quality tools including durable wheels. Therefore, it doesn't require gas or electricity. 
5. Husqvarna L221AK Lawn Mowers [ Self-Propelled ]
Key Points:
Unique design 
All-wheel-drive  
3-in-1 cutting deck 
Dual-handle adjustment option
Cut grass faster 
Specification:
Handle: Adjustable
Cutting width: 21 in
Powered Source: Gas 
Weight: 90 lbs
Husqvarna L221AK is a self-propelled Lawn Mower. In general, this mower comes with a large-capacity bag that holds plenty of grass.
It is a unique design Lawn Mower that comes with the all-wheel-drive application. This mower has the ability to cut grass up to 21-inch.
This mower can cut faster than others. It's the best self-propelled Lawn Mower that has soft-grip handles for comfortable drive.
6. Husqvarna 961430103 HU725AWD 22-Inch, AWD Mower
Key Points:
Powerful 1900cc Briggs & Statton (725ex) engine 
Adjustable double handles 
Removable large-capacity bag
Sustainable wheels 
Hilly Lawn 
Specification:
Handle: Adjustable
Cutting width: 22-Inch
Powered Source: Gas
Weight: 94 lbs
It is another most popular Husqvarna's Lawn Mower at the present market. Husqvarna HU725AWD is a unique design Lawn Mower that has a wide 22-inch swath.
It can cut grass effectively than other mowers. It is self-propelled Lawn Mower that comes with a dual-handle adjustable option.
This mower has 3-in-1 cutting systems that help to cut height grass up to 22-inch. Its all-wheel-drive technology that helps to operate maximum control as well as maneuverability. It also comes with a big-size bag to store grass.  
Think To Consider Before Buying The Best Husqvarna Lawn Mower 
You need to know some important features when you are going to choose a Lawn Mower. However, some Lawn lovers make common mistakes to choose the right mower for their yards.  
We have included all top-rated Husqvarna Lawn Mowers on our list, so you can compare the quality and performance. Of course, Husqvarna Lawn Mowers delivers a clean and natural cut. 
Here are some important factors that you should read before purchasing the best Husqvarna Lawn Mower.
Performance
The mower is the most essential agriculture machine that comes with different performances. So, it is very important to know the mowers' performance.
We recommend you to choose the best Husqvarna Lawn Mowers. They have several engines' range. On the other hand, gas-powered Lawn Mowers will be best if you have large yards.
Gas-powered Lawn Mower comes with powerful engines. Surely, you will get incredible performance from it.
There are different engine styles out there including a side-valve engine. If you are capable of doing hard-work, then you can take Husqvarna 64 Push Reel Lawn Mower.
If you have small to medium yards, don't worry, you can just purchase the battery-powered electric mower.
Engine
Engine quality is the most important part when choosing the best Husqvarna Lawn Mower. Some manufacturers make mowers by including low-performance engines.
This is the main reason and why you need to consider the mower's engine. Most importantly, I recommend you to choose Briggs & Stratton engine mowers that will provide reliable performance. 
Mower Condition
Before buying a Lawn Mower you need to know what condition of mowers you are going to buy. You need to consider some effective factors when shopping.
Check Wheels: Mowers' wheels are the most essential thing that you need to consider when purchasing. Mower's wheel should be durable. On riding mowers, you should see whether the treads are worn down on the tires. 
Check to start the mower:  Make sure that the mower starts perfectly before paying prices. We advise you must start the machine when you are in the final step of buying a mower. Redburn says, as a buyer, you make sure to start it. 
You have the right to check all parts of the mower which you have selected finally. If you don't check engine performance then you can lose something.
Check the air filter: Redburn says, make sure air filter of the mower, it's not black and dirty, pulling dirt into the engine. If It's packed with dirt, you should inspect the area behind the air filter, because, it can be a short-lived engine if it has ingested that among the dirt.   
Gas Mowers
Gas-powered Lawn Mowers are considered as the most powerful agriculture machines. Nearly, you will get numerous gas stations, as you can easily get gas from there.
The main benefits of the gas-powered mowers that are more powerful than electric mowers. Basically, these types of mowers are normally run on a two or four-stroke engine which requires regular maintenance.  
On account of this, they generally need more care than electric mowers in order to keep them running efficiently.
You must select the best Husqvarna Lawn Mower, including gas-powered engine mowers that will ensure help to complete large property within a short time.
You don't have to worry about the battery running low or having a limited reach due to an electric cord. You just simply fill up again, if you run out of gas. 
You don't have to worry about grass cutting performance because gas-powered Lawn Mowers are very heavy, and study. They have wider cutting decks that allow you to make larger cutting paths as you mow.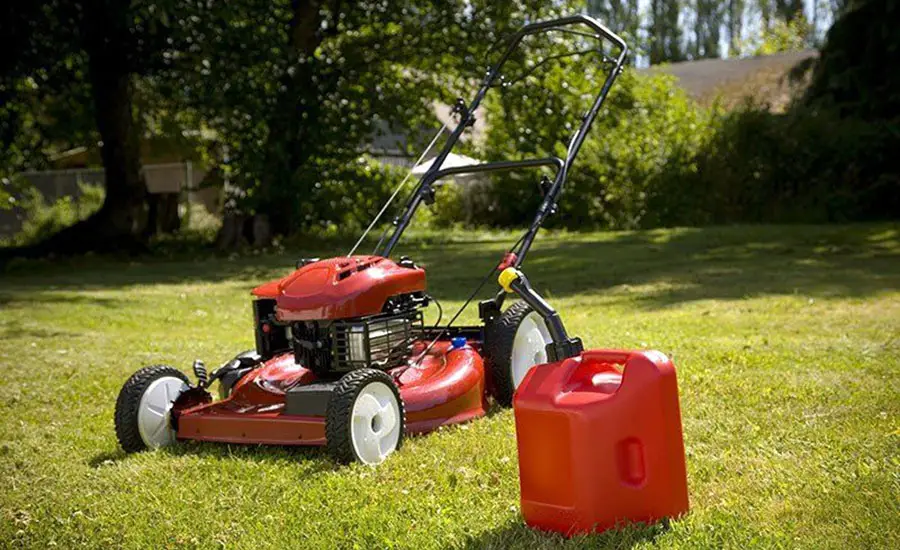 Electric Mowers
Electric mowers are the most effective agriculture machines that save time and money. You don't need to find where gas stations are. Basically, you just need electricity to run mowers. There are two types of electric mowers like corded and cordless. 
Codded Mowers: Codded mowers are normally powered through an electric cord. You can easily run the mower with the power cord. As far we know, these types of mowers are great for prolonged use.
If you need electric powered Lawn Mower, then select the best Husqvarna Lawn Mower including codded power.  
Cordless Mowers: Cordless mowers generally run on researchable lithium-ion batteries. You don't have to worry about the operation of the mowers. It doesn't require power cords to run.
The process of cordless mowers is that you're limited by the operation time offered by the battery. People like to work around this limitation by having a fully-charged spare battery on hand.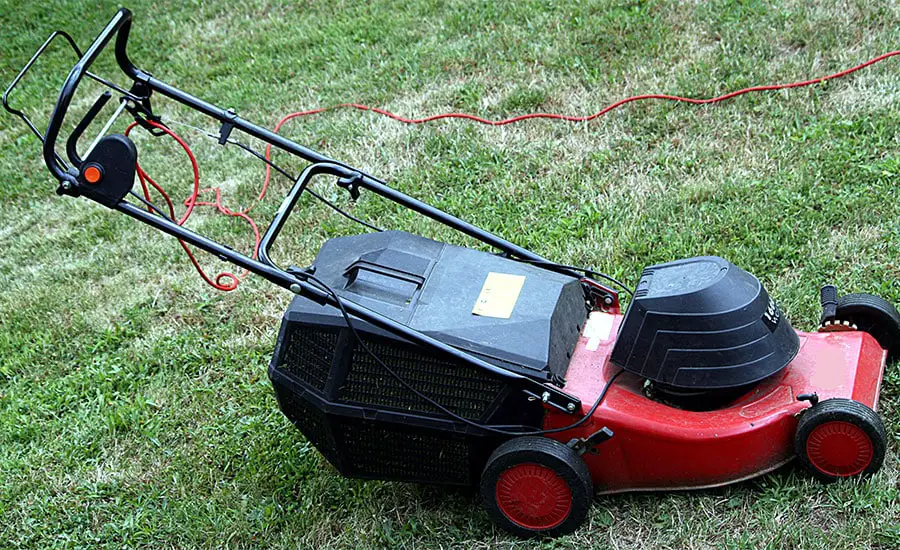 Battery-Powered Mowers
Battery-powered mowers are environment-friendly than other mowers. These types of mowers offer maintenance-free use with zero emissions. Moreover, you can start with a simple push-button switch.
If you want the best mowers, then you can surely rely on battery-powered Husqvarna Lawn Mowers.
Deck: Some electric mowers have smaller decks for cutting grass. Most importantly, they are capable of cutting smaller to tall grass. If you have a small or medium-sized yard, electric mowers can be best for you.    
Manual Reel Mower
Manual reel mowers are generally designed for manual push operation. These types of mowers are user-friendly. So you can choose it based on your requirements.
Manual reel mowers are user-friendly, and no maintenance problem is here. In addition, they offer amazing performance and emit zero pollutants.
These kinds of mowers are ideal for those people who have small yards. However, these mowers aren't perfect for uneven terrain as well as large properties.  
Manual reel mowers are the human-powered Lawn Mower. So you can use it easily. They will help you to save money as well as make an amazing environment at the same time.
These types of mowers have infinite cutting height capability. If you have tall grass, then you should consider having human-powered Lawn Mower. Further, they have super-quality blades that cut sharply grasses.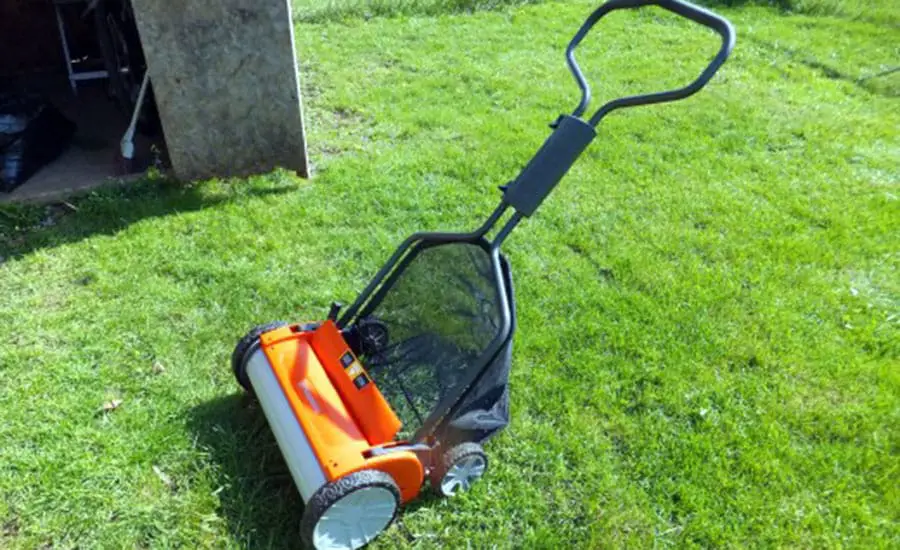 Buy a Self-Propelled Mower
Self-propelled mowers are very essential machines in the agriculture sector. Importantly, you need to know several advantages when choosing them. Let's drive below.
Self-propelled mowers are most effective for almost any kind of grass cutting. when you have to mow a large area then, you should select the self-propelled mower for a better experience.
Most newer self-propelled corded Lawn Mowers have a flip handle which helps to continue long-time riding mower. As a result, you will be able to mow without doing to turn at the row's end. 
Some self-propelled Lawn Mowers have one or double adjustable handles for a particular walking speed. Self-propelled mowers listed here are great and handle are adjustable. 
Self-propelled Lawn Mowers will be best for you if you are disabled in any way as well as not capable to operate a push Lawm Mower as well.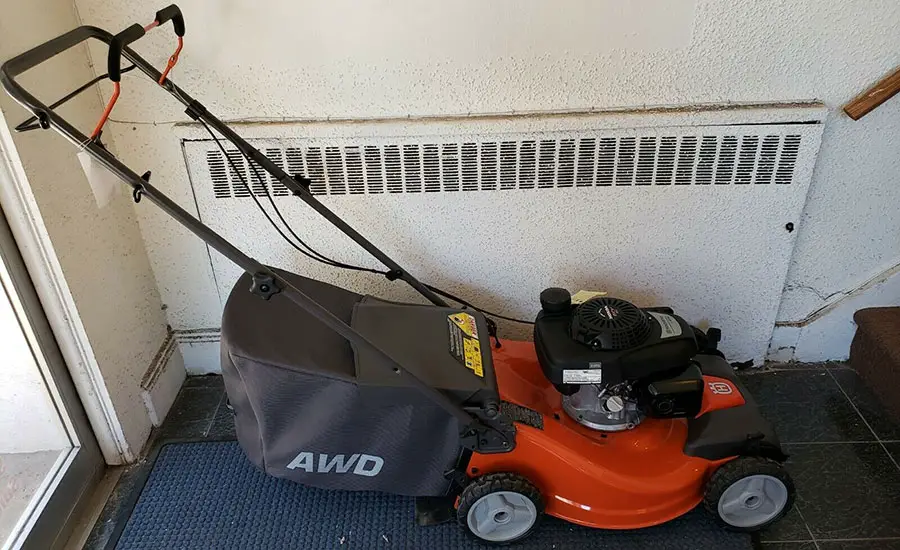 Final Verdict: 
Thanks for being with us till the end. We have listed here 6 best Lawn Mowers based on their overall performance, and quality. Even, we also discussed with some Lawn Mowers experts. And there is a model above that you can choose if you rely on our best choice.
You know I got an amazing experience using Husqvarna Automower 115H Robotic Lawn Mower which had nothing wrong. I used it just by installing the Connect@Home app on my smartphone. So you can also consider it to have for your lawn.