Do you want to jump the starter solenoid on your lawnmower? You know a starter solenoid acts as the connection between the starter motor and the engine of the mower. 
When the solenoid doesn't respond properly, then you need to jump the solenoid. Actually jump start of the solenoid is not a difficult task. 
I guess you don't have any idea how to jump solenoid on a lawnmower, right? That's why you are looking for help. 
Then no need to be worried. We are here to guide you in this regard.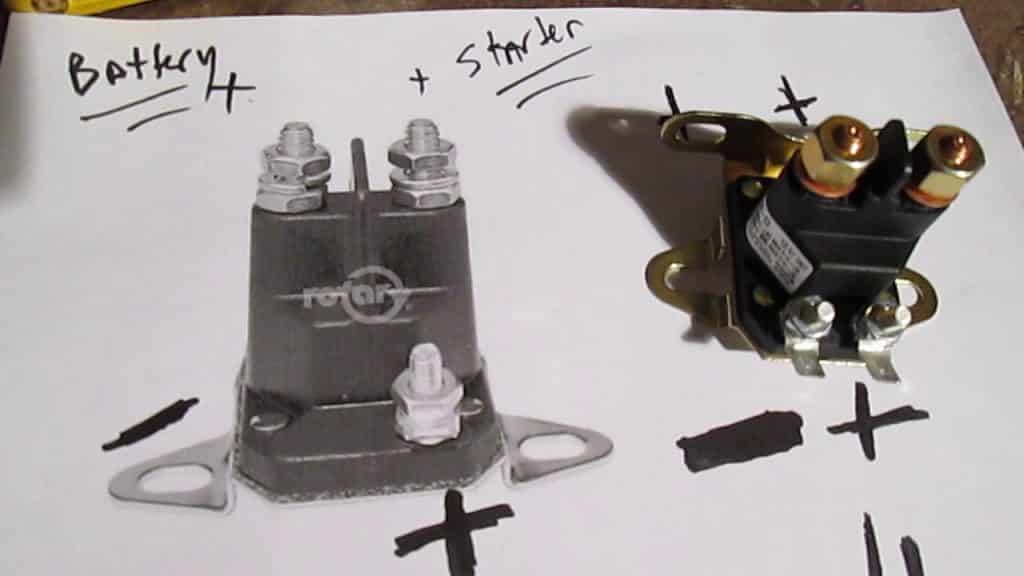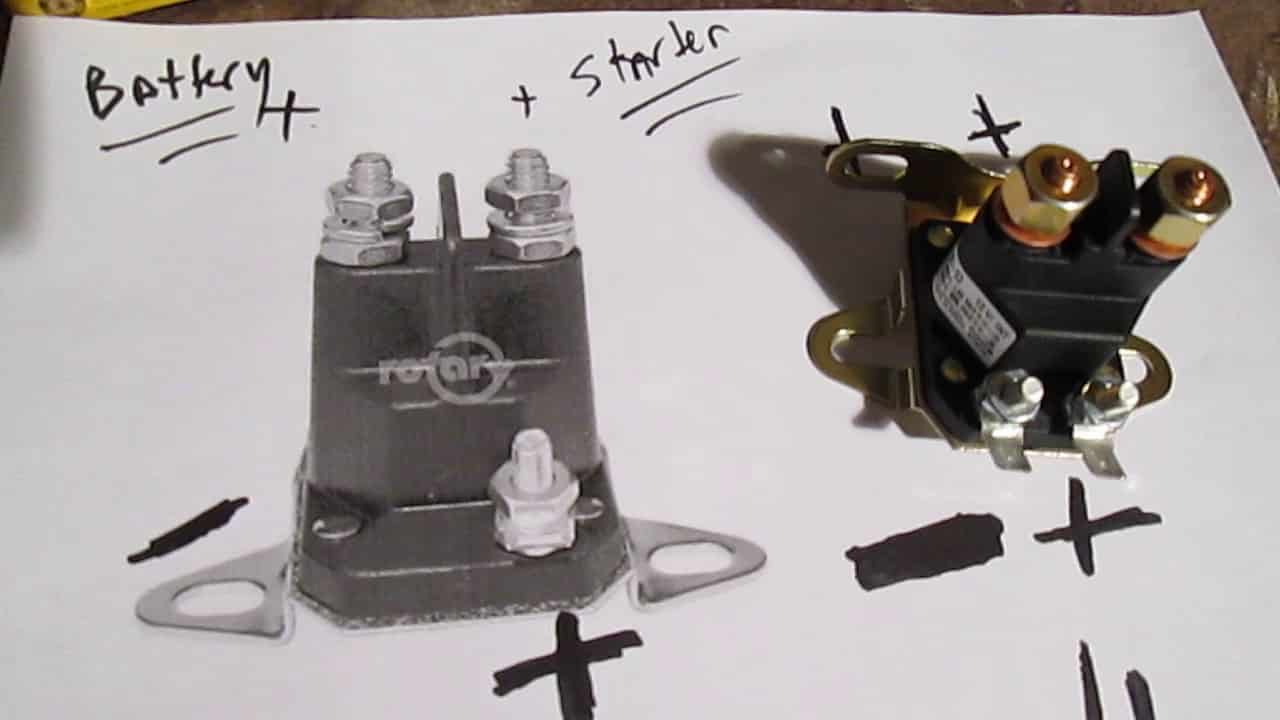 So, why wait? Let's see how to do it.
In this content you'll learn:
The Process To Jump Solenoid On Lawnmower
It's quite a simpler task than any other repair. If you want to jump a solenoid on a lawnmower, You just need to follow some simple steps to complete this task.
Let's have a look at what we actually need to do.
Steps to follow: 
Step #1: Turn On Mower Ignition Switch
Turn on the ignition switch that sends power to the coil of the mower. 
Step #2: Find Out Lawn Mower Solenoid
Locate the solenoid of the mower. There are two points in the back of the solenoid. What you need to do is just jump the points of the solenoid. It's really a simple thing. 
Step #3: Check The Connections
A hard piece of copper attached to the one point of the solenoid. It comes from the starter motor of the mower. In another point of the solenoid, there is a large cable that is attached to the positive terminal of the battery.  
Step #4: Jump The Solenoid
Now, just connect the copper wire to another point where the battery is connected with the solenoid. You can use a screwdriver or a jumper cable to do this. This is called the jumping process of the solenoid. 
Step #5: Test The Solenoid
There is another point at the solenoid that connects the ignition switch with the solenoid. If the solenoid is in good condition, the mower will immediately turn on. But with a bad solenoid, this does not actually work. 
That's all. Now, you are ready to start the mowing again. 
Cautions
Wear proper safety clothing when you are doing any kind of repair.
Do not touch the terminal of the battery in bare hands when it is connected.
Final verdict
The jumping process of the solenoid is really a simple task. You even don't need to call any technician to do this. You can do this at home by yourself.
Just follow the above-mentioned process and you will be able easily to jump the solenoid of your lawnmower.
Hopefully, from this article, you have got the guideline on how to jump solenoid on a lawnmower. 
Now floor is yours. Have fun.